Baseus Cowboy Cable (CALNZ-01) USB – Lightning 1m
Specification:
Type: adapter cable
Purpose: synchronization, charging
Manufacturer: Baseus
Length: 1 m
Connectors: USB, Lightning
Braid material: denim
Shape: round
Current: 2.4 A
Optimal length
For devices with a Lightning interface
Flexible cord
Multilayer shielding
Package Include:
Baseus Cowboy is a stylish and reliable adapter cable with USB-A and Lightning interfaces.?It has an optimal length of 1 meter and a flexible cord with denim braid.?The accessory is convenient to take with you on the road: it fits even in your pocket.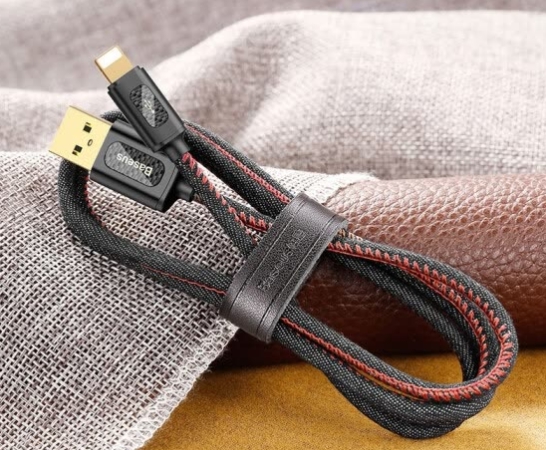 Design
Baseus Cowboy cable has a stylish, original design.?The optimum length and flexible cord will ensure comfortable use over the long term.?The sheath of high-quality denim material has a high wear resistance and is resistant to kinks and chafing.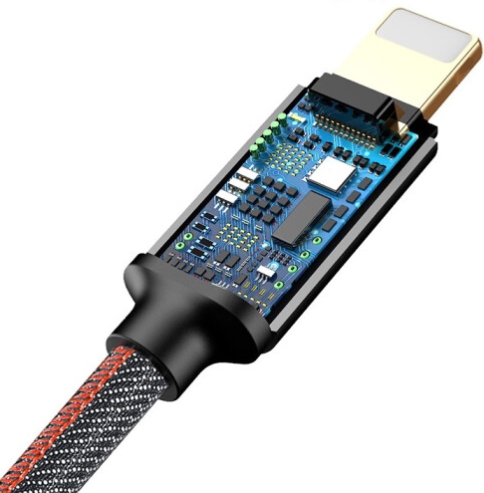 The convenience of use
The model is perfect for synchronizing portable gadgets with a computer or laptop, as well as for recharging them using SZU or AZU.?The cable can withstand current up to 2.4 Amps.?The cable core has multilayer shielding that minimizes data transfer losses.?Also, the model supports protection against short circuit and recharge.